Welcome to our new forum!
1 posts in 1 threads
Welcome! See the latest news, and events here! If anything new or sudden shall be announced then it will be made here!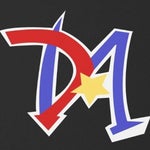 19 posts in 9 threads
The rules of the forum in one nice package! Read the lore, the rules, and learn about the mechanics of the forum.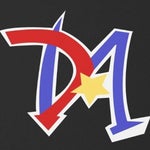 11 posts in 6 threads
Create your characters here! Ready your character into the mysterious and wonderous realm!
3 posts in 2 threads
When characters are approved, create decks here! Ensure that you read the rules on Deck Structure and the Duel Format for this World.
1 posts in 1 threads
Post Trackers, Plotters, Shipping Ads, and any other Character-Based items here for reference to your character.
3 posts in 1 threads
South Kingdom of Duelist Kingdom houses more calm terrain that can be explored freely. It is high with cliffs of canyons that empty into sandy shores of a coast. A forest flourishes nearby filled with the strange Naturia creatures.
14 posts in 4 threads
The prestigious castle shaped by the Gods to represent the Duelist Academia. An elite institute protected by the creatures sent by the deities of this world to protect and serve the many threats that come over this mysterious ream. Some of the strongest have become Instructors and Officers to ensure the growth of the youth and promote their growth to defend this realm.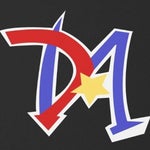 5 posts in 1 threads
The northern area of the Duelist Kingdom where large mountain areas and caverns reside among the thicket of a forest willed with black flowers and roses. It is said this is the most dangerous part of the islands due to the unknown nooks and crannies that hide secrets.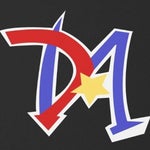 0 posts in 0 threads
The Ocean City of Lemuria. Steady above and below the waters, Lemuria is a port metropolis that holds a lot of beauty and reverence. It is said to be as free as the expansive ocean and thus represents the Sky Nation in every essence.
0 posts in 0 threads
A massive, encapsulating stronghold acting as a hub city and passage. The golden gates and castle of Stormberg act as a giant wall closing off a part of the darkest parts of the world of the Sky Nation. Despite these stories, those beyond are strong warriors with fearsome name and a different type of justice.
0 posts in 0 threads
The intertwining roads that are like destiny itself, Starlight Junktion, is a symbol of potential to the citizens of the realm. Parts of the metropolis is old and a mixture of cogs and gears while another is a multitude of skyscrapers and towering cities. As a result, it is popular within the realm for the philosophy of freedom.
0 posts in 0 threads
A land of mountain belts and thickets of forestry, Elborz is expansive and housing many creatures that dwell beyond the skies. The lands are said to be one of survival, and thus they greatly shake anyone who comes in unprepared.
0 posts in 0 threads
A Sanctuary filled with many mythical fairy-like beings who safeguard its halls and floats around the thicket of clouds. This sanctuary floats high above the Empire at a height that is thought to be unobtainable by ordinary means. It is said that this very Sanctuary acts as a throne for the Empire's ruler.
0 posts in 0 threads
A territory on the edge of the land of the West. It is shrouded in a strange bizarre light akin to a second sun which makes it so night does not ever come. Within, warriors inhabit this realm that protect the entrance into this land. The hub known as the Realm of Light is peaceful in itself, but is weary of those journeying any further into the unstable lands.
0 posts in 0 threads
A realm of chaos and disorder that drifts close to what is called the Different Dimension. Within Sargasso, unstable pathways and broken paths crisscross, but they still lead to distant realms that house unique creatures and powers within.
0 posts in 0 threads
A valley of endless sweeping sands and old machines that no longer seem to function. As a result, it usually deters anyone whom seeks to explore the region in its entirety due to the potential danger. Golgonda is an expansive land that hides many dangers and wonders!
0 posts in 0 threads
Once upon a time, wanders found a strange land that was filled with endless mystery and danger to match. The Realm of Danger is just as its name implies. It carries prehistoric creatures both familiar and unfamiliar with menacing characteristics. Even within the thicket of the realm of danger, there are some marvels worth exploring in this lost land.
0 posts in 0 threads
You can talk about anything here! Go ahead and vibe with us!
38 posts in 38 threads
Come for a visit? Come here to drop an Ad with us or perhaps even look through our library!
0 posts in 0 threads
Old Threads and Data are archived here!
Forum Information & Statistics
140 posts ▪ 86 threads ▪ 21 members
Online Now
0 Staff, 0 Members, 2 Guests